You are here: Home
(Can't see menu? Allow ActiveX controls!)

Latest News: We are updating our website! In the mean time, if you have any questions regarding our products, please contact us.




Welcome to our Garage door, Front door and Industrial door site


If you need a new garage door to replace an old one or perhaps are building a new garage on your property then look no further. We sell garage doors and accessories from all of the major UK manufacturers such as Hormann, Carteck, SWS and Gliderol. We have qualified and fully trained engineers who provide an installation service in London and the South East.
On this site you will find information to determine what type of garage door will suit your lifestyle, suit your preferred look and suit your budget. We sell Sectional doors, Roller doors, Rectractable or Canopy 'up and over' doors, side hinge doors, high spec Front Entrance Doors and Timber Internal Doors.
To understand what it is all about try working through the links on the right and when you have a rough idea of what you want, contact us for a quote or to arrange a site visit.

We believe in getting involved!

Whether it's a total new build, an extention or a rennovation situation we at AHA encourage new customers to involve us as early as possible in their project. Choosing your door type and size at an early stage will help you to achieve perfect detailing and you can be sure that everything will go smoothly. We will advise a budget cost and liaise with contractors to ensure things are done right. We've seen so many projects compromised by screed in the wrong place or by poor brickwork detailing, etc.

So involve us in your design and build and not only will you save money but you'll be assured of a result you will be proud of.

Garage Doors and Front Doors

We have dedicated pages with detailed information, pricing and pictures for all sorts of doors. See the tool bar above to select the page you need.

About us

We started this family business in 2000 and have been going from strength to strength. We have amassed a wealth of experience in our industry and can offer customers of all levels a range of products to suit their budget. We have supplied over 4000 garage doors and also offer a range of high spec Front Entrance Doors which match the sectional garage doors for a co-ordinated look to the front of your house. With our hand picked highly qualified engineers installing your doors, we pride ourselves on our high standered of workmanship.



Gallery of our installation work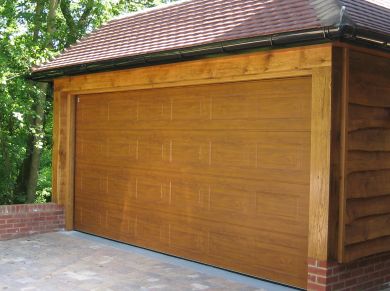 Carteck GSW40 Sectional Door, Georgian Design in Golden Oak, insulated, electric and very high security - Traditional!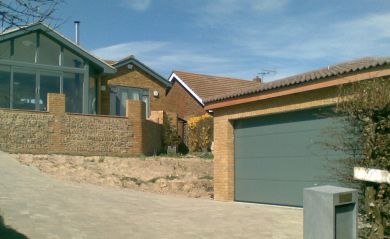 Hormann LPU40 Sectional Door, L-Ribbed design, Silkgrain finish in Anthracite to match the house - Contemporary!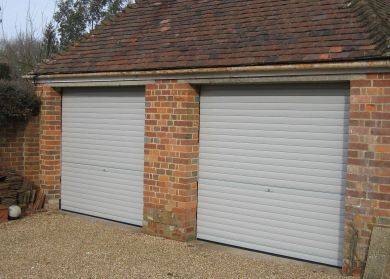 SWS Seceuroglide Manual/Electric insulated Roller Door